After eighteen years at the helm of Willis Law, co-owners Michael and Shaun Willis have named Samuel Gilbertson as the firm's Managing Partner. Gilbertson has been with Willis Law since 2014 and was promoted to Partner in 2020. Now, he is tasked with managing the approximately 30-member firm and implementing the vision for continued growth and prominence as one of the largest law firms in Kalamazoo. "After building the firm over the last eighteen years, we knew that we needed someone else to help lead us into the next chapter of Willis Law," said Shaun Willis. "Sam's accomplishments as a lawyer, commitment to our core values, and ability to develop talent made him the natural choice for this role."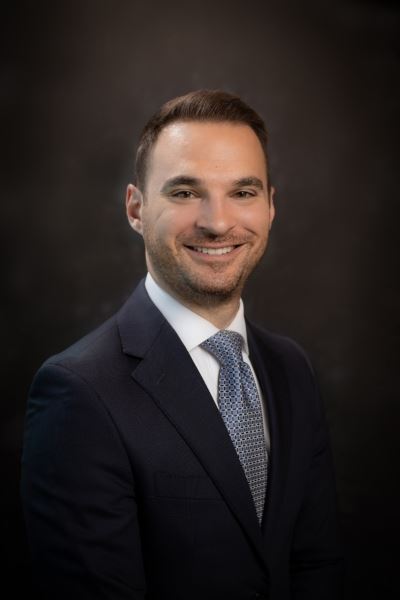 ​Gilbertson specializes in civil litigation, probate litigation, real estate law, corporate law, and sports law. For the last three consecutive years, he has been selected to Michigan's Rising Stars list by Super Lawyers®, a distinction awarded to only 2.5% of attorneys in Michigan. During that time, he was involved in the firm's acquisition of veteran attorneys Paul Morgan (former Senior Vice President at Terra Contracting Services and General Counsel for MPI Research), Chico Obande (former Chief Legal Officer of TriFound), and Adam Bancroft (former President of the Van Buren County Bar Association). In addition, Gilbertson has overseen the hiring and development of associates Davis Martin, Aric Kasel, Cody Hayward, and Nick Tuori. The firm has hired eight attorneys since 2019.
According to Michael Willis, the firm's plan for further growth stems from a desire to increase its impact in the Kalamazoo community. "Our mission is to change the way law is practiced by bringing aboard highly-talented attorneys and staff with extraordinary character and an earnest desire to live out Christian virtues and make a difference in the lives of our clients and our community at large." Willis noted that the firm requires its attorneys to donate ten percent of their annual hours to pro-bono efforts through the Kalamazoo Gospel Mission, YWCA, Alternatives, Big Brothers Big Sisters, and other non-profits and churches in the area.
Since its formation in 2004, Willis Law has steadily grown into one of the largest law firms based in Southwest Michigan. In 2014, it expanded its downtown Kalamazoo office to make room for 30 employees. Already, the firm finds itself in familiar territory of needing additional space for its burgeoning growth. "The Lord has blessed us with great people joining our firm in recent years and now we need room for the future," said Gilbertson. "We have spent the last year refining our mission and strategy for the next decade and I am humbled by the trust that Michael and Shaun have placed in me to implement that vision." According to Gilbertson, the firm is actively looking to further expand its office space in the next year to accommodate up to 50 employees.
Willis Law is a full-service business law firm with additional offices in Grand Rapids, Paw Paw, and Chicago. The firm dedicates its practice to the Lord Jesus Christ and the founders' fallen brother, Corporal Christopher Kelly Willis.