KALAMAZOO, Mich., February 2, 2015 On January 22, 2015, Willis Law sponsored Heroes Night at Miller Auditorium for the Thursday night Broadway production of Disney's Beauty and the Beast. During Heroes Night, Willis Law provided over 70 complimentary tickets to local military families so they could attend Thursday's production of Beauty and the Beast. Certain of these families were featured in a pre-show video loop and were recognized at a special pre-show ceremony.
During this ceremony, Corporal Christopher Kelly Willis Foundation Board Members, Michael J. Willis and Christopher Tarkowski, spoke to the 3,000 in attendance about the Foundation's mission to support local families in the Great Lakes Region through their scholarship program. The Willis Foundation provides college scholarships to children who have lost a parent, or whose parent has been permanently disabled, in a combat zone. Three of the fourteen Willis Foundation scholarship recipients were in attendance and were recognized during this pre-show ceremony.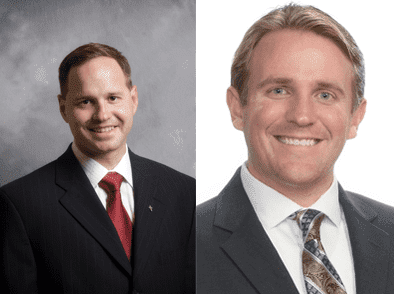 Heroes Night was an excellent opportunity for Willis Law and Miller Auditorium, along with those in attendance, to recognize and honor the American Heroes in our local community who have served in our armed forces. One of the military families in attendance had this to say about their experience: "Dear Christopher Kelly Willis Foundation and Willis Law firm".
We had the privilege of attending the Disney Beauty and the Beast performance at Miller Auditorium last Thursday as your guest...Thank you for your generous gift of the tickets. And, thank you for honoring all the veterans that evening. As a veteran of the Vietnam war era, I seldom hear or see appreciation for my service. It is an evening that we will long remember."