KALAMAZOO, Mich., March 11, 2015 Willis Law, in partnership with the Wills for Heroes Foundation, is providing free estate planning services to five officers at the Kalamazoo County Sheriff's Office. These officers, along with the rest of our first responders, put their lives on the line every day to protect the citizens of our community. Willis Law is honored to have the opportunity to "protect those who protect us."
The Wills for Heroes Foundation was founded shortly after the terrorist attacks on September 11, 2001, by Anthony Hayes, a partner at Nelson Mullins Riley and Scarborough, LLP, in Columbia, South Carolina. Since then, the Wills for Heroes program has provided more than 7,000 free estate planning documents to first responders across the nation. Attorney Emily Durham and Attorney Shaun Willis brought the Wills for Heroes program to Michigan. This is the second year that Willis Law, with the help of Attorney Benjamin J. Herbert, has partnered with Wills for Heroes and the Sherriff's office to provide these pro bono services.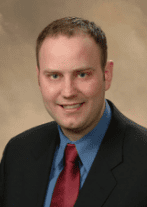 On the Wills for Heroes program, Co-Founder and Managing Partner, Shaun P. Willis, said: "Willis Law made the decision to partner with Wills for Heroes because the officers and first responders in our community are selflessly devoted to serving our citizens, protecting our community, and are prepared to pay the ultimate price in the line of duty. The inherent nature of their profession is to put others first, and this is our way of ensuring that their futures are secured and their families are protected should the worst happen. We are committed to protecting the needs and interests of these brave officers because they are committed to protecting us. They are the true heroes of our community."
All of the officers at the Kalamazoo County Sherriff's Office were given the opportunity to nominate themselves for this service. Following the nomination period, KCSO selected five recipients at random. These individuals, along with their immediate family, will receive a free estate plan from some of the top estate planning attorneys in Kalamazoo.
Sheriff Richard C. Fuller states, "We are grateful to be the recipients of this worthy program. The Willis Law Team is commended for their outreach and commitment to our community".
Willis Law is a full-service business law firm headquartered in downtown Kalamazoo with offices in Grand Rapids and Paw Paw.