Michigan Gun Lawyers
Protecting Second Amendment Rights for Clients in Kalamazoo & Grand Rapids
The Second Amendment is serious to our Michigan CCW lawyers, and we represent clients in Greater Kalamazoo, Greater Grand Rapids, Greater Berrien County and Greater St. Joseph in CCW and CPL criminal defense cases, including felony firearm possession, reckless discharge of a firearm and felonious assault.
Responsibilities for CPL & CCW
If you have a concealed pistol license (CPL) in Michigan, you are authorized to carry a concealed weapon (CCW). The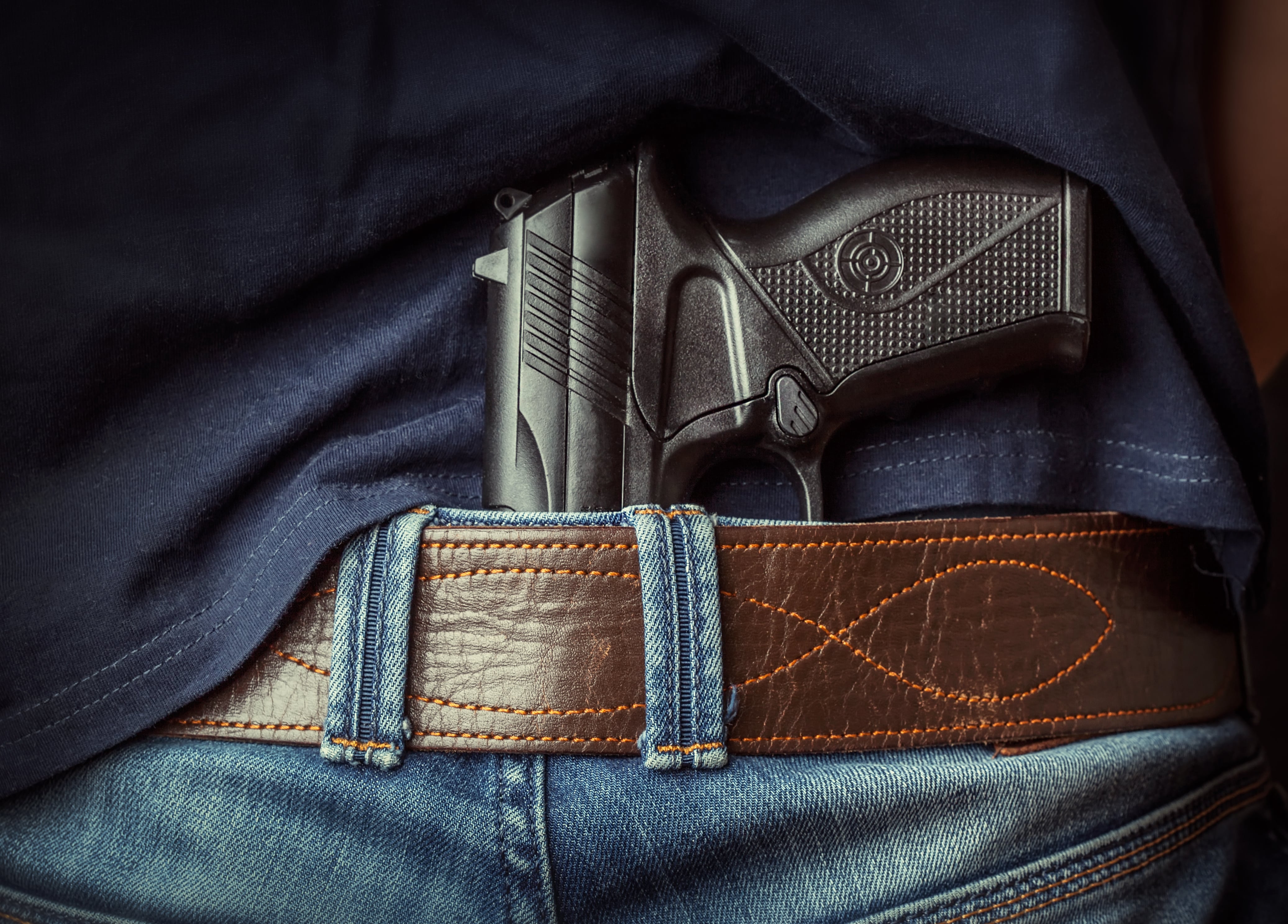 right to carry a weapon comes with many responsibilities. To learn about Michigan's concealed pistol regulations or apply for a concealed pistol license, please review the following information:
The Michigan gun attorneys of Willis Law represent CPL holders who are accused of violating their responsibilities under Michigan's CCW laws or committing other weapons violations.
---
If you have been arrested or have received a notice of suspension of your CPL, please call Michigan CPL lawyers' toll-free number, (888) 461-7744, for a free initial consultation. If you need our help right away after hours, call our 24-hour line at 888-635-3824.
---
Notice of Suspension and Pistol-Free Zones
Under Michigan law, the gun board may suspend or revoke a pistol license upon giving notice to the gun's owner. In addition, Michigan also prevents gun owners from carrying weapons onto certain properties, including:
School property, unless a parent is picking up or dropping off a child and the gun remains in the vehicle
Liquor-serving establishments, except the owner or employees
Classrooms and dorm rooms in colleges
Entertainment facilities with more than 2,500 seats
Churches, unless authorized by a presiding official
Hospitals, day cares and casinos
An initial offense is a state civil infraction, while second offenses are misdemeanors and third offenses are considered felonies.
What to Do When Stopped
There are certain procedures gun owners must follow when they are stopped by law enforcement:
Inform the officer that they are carrying a concealed pistol.
Have on their possession their pistol license.
Display their pistol license and valid driver's license or other Michigan ID upon request.
Any violation of the above requirements will result in a state civil infraction.
Was Your Pistol Seized?
Pistols involved in the commission of a crime — or pistols that are near the scene of a crime without involvement — are often seized by police. People often struggle to obtain possession of their seized firearm once the underlying criminal issue is resolved. Our Michigan gun attorneys can help you avoid red tape and the many roadblocks that might prevent you from obtaining possession of your firearm after seizure.
We Don't Just Defend Clients — We Are CCW and CPL Holders As Well
We understand the rights of Michigan gun owners and know how to protect them. Our Michigan gun attorneys are card-carrying members of the National Rifle Association (NRA).
Attorney Shaun Patrick Willis is a lifelong firearms enthusiast and a CPL holder who teaches the legal portion of concealed weapons training courses. Willis Law is proud to be one of three law firms in the state endorsed by the Michigan Council of Professional Investigators.
CCW and CPL cases involving traffic stops: When pulled over on the road, law-abiding firearms owners can easily forget to tell the police officer that there is a weapon in the vehicle. Failure to announce to the officer that you have a CPL or CCW and are legally carrying a weapon can result in a civil infraction or misdemeanor.
Carrying under the influence: We also defend CCW and CPL holders who are arrested for carrying under the influence of alcohol. If your blood alcohol content is .02 or higher, you can be charged with a misdemeanor.
Consequences for discharging a weapon: If you fire your weapon, you can expect to be investigated, even if you were completely within your rights. It is important to obtain the advice and counsel of a Michigan CPL attorney who has a background in firearms law and the use of deadly force. Prosecutors in today's world will charge you for a crime even if the discharge of the firearm was an accident.
When police don't understand: We have found that the police are not always familiar with the nuances of CCW, CPL and other firearms laws. Our knowledge of the Second Amendment and the rights of permitted gun owners has helped us prove to authorities that our clients were not, in fact, violating any law.
Whether you were charged with carrying a weapon in a weapon-free zone, brandishing a firearm, or failing to disclose a prior conviction on your CCW and CPL application, you can rely on our experience, knowledge and commitment to success.
Contact a Michigan Gun Lawyer for a Free Initial Consultation
From offices in Kalamazoo, Paw Paw and Grand Rapids, our Michigan CPL lawyers represent gun owners throughout western Michigan. We offer discounts to students, seniors and members of the military.
---
To arrange a free initial consultation about your case, please contact our Michigan CPL attorneys by email or call toll free at (888) 461-7744.
---
Building A Legacy Of Faith, Family, Freedom And Firm By Changing The Way Law Is Practiced.